NEW SWIFT MICROWAVE VERRUCA TREATMENT AVAILABLE AT COVENTRY FOOT CLINIC ​
What is a Verruca?
Verruca is a skin infection caused by The Human Papilloma Virus.  The virus invades the outermost layer of the skin and usually appears on the soles of the feet forming single lesions or clusters. The verruca forms as a raised plaque of hard skin with an irregular border and can have small black spots, which are blood vessels, scattered throughout.
They are infectious and patients should avoid walking barefoot in public areas.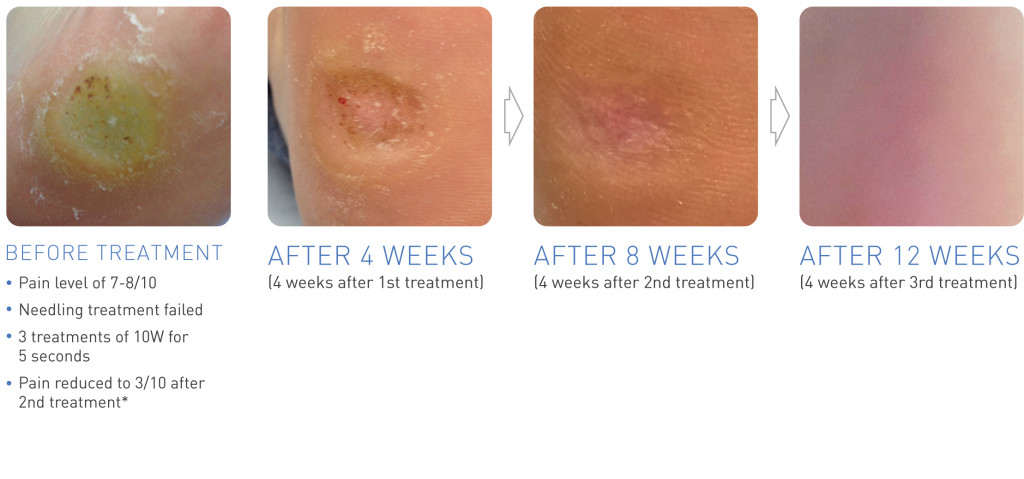 Call us for an appointment
If you have any questions about the services we offer, then give us a call
"Julia has a very caring, confident approach. She is thorough, explains if there are any problems. I have total trust and confidence in Julia."
"It is nice to have a chat whilst having feet done."
"I like the way Julia rings me to remind me of appointments."
"Julia is always very considerate to my well being. She goes that extra mile."
"Julia is always cheerful and takes interest in her customers."
"Julia is very professional and my feet are left feeling silky smooth and pain free."
"I have happily recommended Julia to my friends."
"Julia is always very informative and anticipates any potential problems."
"Never been to a chiropodist before but number one for me!"
Why not leave a review ...